Motorola Moto G20
The modest mobile with unknown chip
Aug. 2, 2021
Motorola Moto G20 is an entry-level model, which stands out for its large 6.5-inch screen with a 90 Hz refresh rate and its generous 5000 mAh battery. On the other hand, its Unisoc chip is anyone's guess.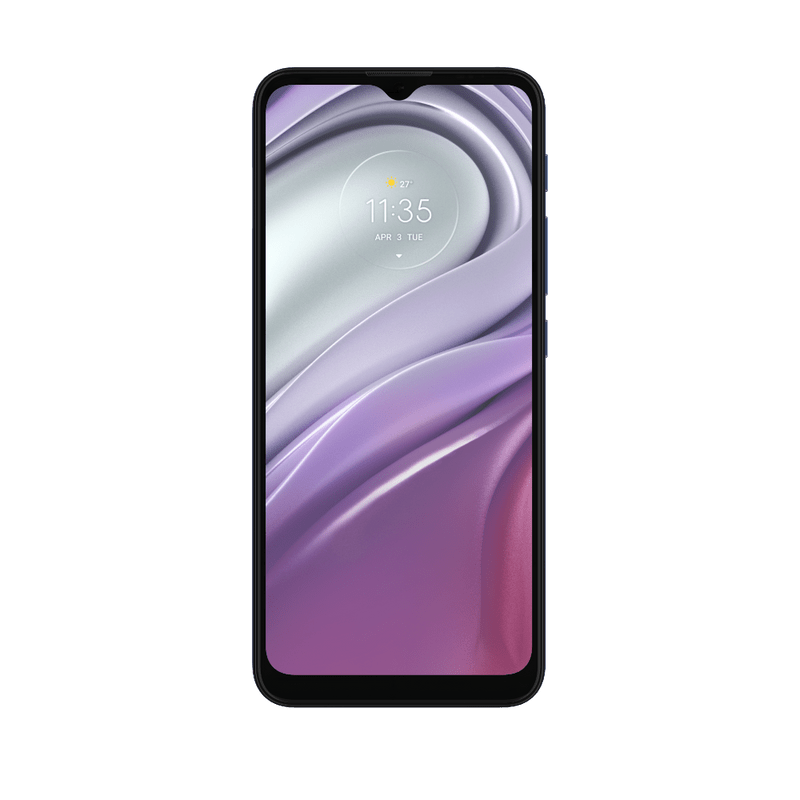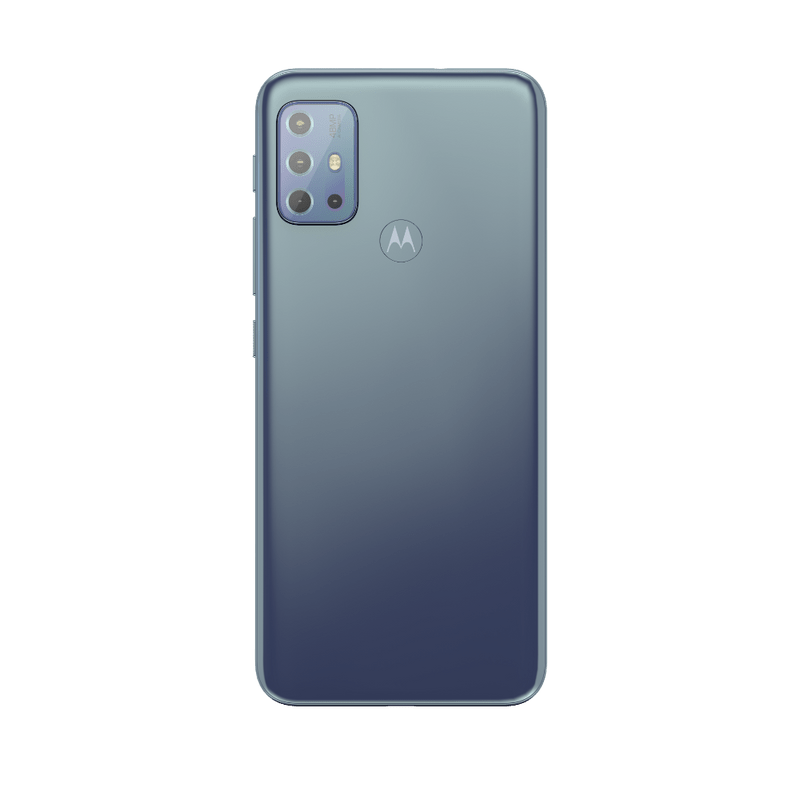 Despite the large screen size, the screen has a standard resolution of 720 x 1,600 pixels with a density close to 270 pixels per inch. The mobile has relatively thick edges and a wide margin at the bottom of the screen that increase its size. The front camera is located in the center of the upper edge of the screen. It shares these same characteristics with other similar mobiles such as OnePlus Nord N100 or Samsung Galaxy M12.
The chip is the new 8-core Unisoc T700 model with Cortex-A75 and Cortex-A55 processors. Being a chip different from the usual ones from Qualcomm and MediaTek, it is difficult to know what its performance and reliability will be without performing performance tests and intensive use. The result obtained with the performance test software Antutu 8 is not bad at all, it is around 140K. For having a reference it is similar to the Qualcomm Snapdragon 660 or MediaTek Helio P60 chip. We do not have data on its energy efficiency, on its battery consumption and normal operating temperature.
The comparison between the Motorola Moto G20 and its brothers can also give us a good reference on the positioning of the Unisoc T700 chip. His "little" brother the Moto G10 has a Qualcomm Snapdragon 460 chip, while his "big" brother the Moto G30 has a Qualcomm Snapdragon 662 chip. Everything indicates that the Moto G20 is a cheaper version of the Moto G30 with a non-Qualcomm processor but with similar characteristics.
Motorola only provides the option of 4 GB of memory but we can choose between 64 and 128 GB of storage that we can expand with a microSDXC memory card.
Despite the exoticness of the chip in this Motorola model, the front and rear cameras are pretty standard. It has four rear cameras, the 48 MP main camera, an 8 MP Wide Angle and the usual 2 + 2 MP Macro and Depth. The main camera shows great promise for its large f/1.7 aperture which often improves pictures in low light conditions. The front camera has a 13 MP sensor.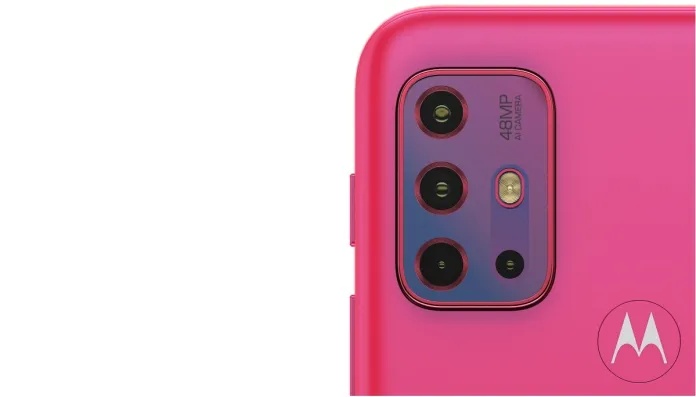 It does not have 5G connectivity, but it does have NFC. It also has a standard headphone jack on the top edge, while on the bottom edge you have the USB-C connector and speaker.
Motorola Moto G20 comes with Android 11 and is expected to receive the update to Android 12. As usual for Motorola, the operating system is quite clean.
As we can expect from its large screen, without curved edges and with margins, the mobile is quite large, with a thickness of 9.1 millimeters, and a weight of 200 grams. It is available in two colors, blue and pink.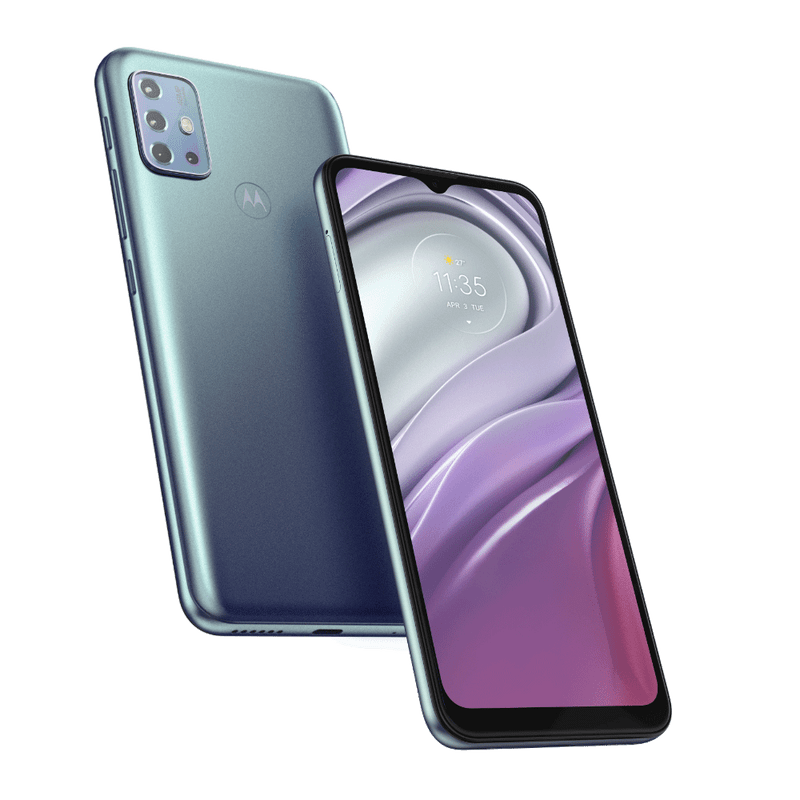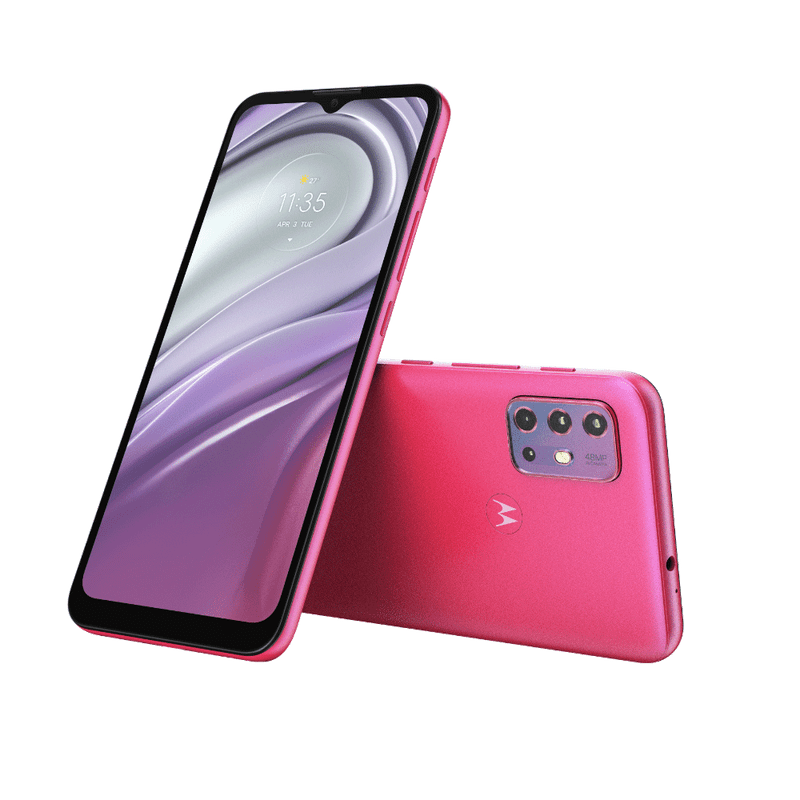 The price is around 150-200 €.
If you are looking for a mobile with a reduced price, a large screen, a large battery and you do not need a great performance for example for games, the Motorola Moto G20 seems a good option. But at the same price, the Moto G30 should be considered as a safer alternative due to its Qualcomm processor.
Below you can consult other Movilable pages with technical information and comparisons about this model:
Comparison with other Motorola mobiles
Comparison with other similar mobiles from other brands